How can I reach Lucknow to Rajasthan
India: Culinary Journey
15 nights / 16 days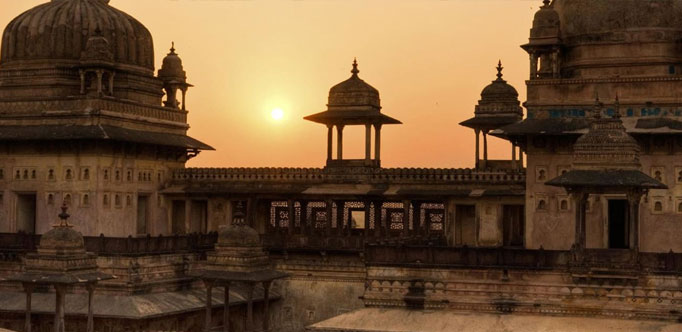 Delhi - Lucknow - Jodhpur - Narlai - Udaipur - Bijaipur - Jaipur - Ranthambore - Agra - Delhi
Highlights of the tour:
Bicycle rickshaw tour in Old Delhi
Elephant ride in Jaipur
White marble Jain temple in Ranakpur
Experience Indian cooking demonstrations
Taj Mahal at Sunrise (UNESCO World Heritage Site)
some nights in palace hotels
Jeep safari in Ranthambore National Park
a relaxing boat trip on Lake Pichola in Udaipur
Day 1 - Arrival in Delhi
When you arrive at Delhi Airport, our representative will meet you with a sign with your name on it and take you to your hotel. For those arriving earlier in the day, take the time to recover from the flight. We spend our first day at a leisurely pace as some customers will still suffer from jet lag. Overnight at hotel in Delhi. (Ü)
Day 2 - Delhi
We will spend the day visiting major Delhi's attractions including the Red Fort (exterior view only) and Humayan's Tomb (UNESCO World Heritage Site). For lunch, try some of the famous street food in Delhi. Then we explore the old Delhi market by bicycle rickshaw. We will also take a stroll through the spice market and Chandni Chowk. The atmosphere here in the old town of Delhi is filled with loud calls from the shopkeepers, who are trying to draw attention to the barter trade and chaos from the labyrinth of lively streets. Porters carry sacks and boxes for onward transport to the streets. Let's discover Paranthe Wali Gali (Bread Route). Over time, you will be mesmerized by the healing aromas of filled parathas, located in large cauldrons, where they appear golden and beautifully transformed. At this point, it's hard to resist a snack. Return to the hotel for overnight. (F)
Day 3 - Delhi - Lucknow (flight)
We fly to Lucknow in the morning and arrive around noon. The city of Nawabs offers amazing possibilities in the kitchen of Awadhi. It is a must for food lovers. Lucknowi food mainly consists of kebabs, sheermal (a sweet naan), kormas and idris ki biryani. The cooking technique usually involves the "dum style" in which the food is cooked over a low flame. You should have your meal with Prakash Ki Kulfi, Lucknawi Pann, or Malai Ki Gilori. Before the cooking class we will explore some of the local markets including the Yahiyaganj Spice Market where you will discover some of the famous Awadhi street foods. In the late afternoon we will take part in a cooking class and prepare our dinner, which consists of the specialties known in Lucknow. Overnight at the hotel in Lucknow. (FA)
Day 4 - Lucknow - Delhi - Jodhpur (flight)
Transfer to the airport and flight to Jodhpur via Delhi. It is the second largest city in Rajasthan and is known as the "Blue City" because of its indigo blue houses. Upon arrival in Jodhpur, we will visit the old town where we can explore the local market before enjoying our dinner at the rooftop restaurant. Overnight at hotel in Jodhpur. (FA)
Day 5 - Jodhpur
In the morning we explore the Mehrangarh Fort, from where you can look out over the old town and the surrounding area. Then we will return to the old town where you can buy spices and traditional cooking utensils. In the afternoon we will spend the next cooking lesson in the country with a weaver family. We will prepare and cook local Marwadi dishes. Today we're enjoying a feast called Goth. A unique way to get together and socialize. This tradition of goth has been practiced and followed for hundreds of years. The villagers cook according to old recipes and prepare local dishes. Most food is cooked with wood and other natural elements. Enjoy dal-bati-churma, raita, gatta-sabji, garlic chutney and ker-sangri (desert berries with acacia beans). Overnight at hotel in Jodhpur. (FA)
Day 6 - Jodhpur - Narlai (130 km / approx. 2 hours)
After breakfast we drive to Narlai. Halfway between Udaipur and Jodhpur, tucked away in the Arawali Hills, we spend the night in a former royal hunting lodge that has been converted into a boutique hotel. We will arrive at lunchtime and you will have the opportunity to relax in this rural setting. In the evening we enjoy the hospitality of the royal families of Rajasthan by the old 16th century stepwell of Rawla Narlai. We start the evening in the courtyard with a welcome drink at the royal residence. Before being transported to our venue by ox cart, you can dress traditionally in a turban and scarf. While driving we can watch the starry sky until we reach our destination which is lit by hundreds of lamps. This fairytale setting is the beginning of a culinary journey that will spoil your palate with sophisticated flavors. Meanwhile, you will be entertained by the local Jogi (singer), who sings folk songs with his melodious voice. This culinary experience ends with a jeep ride back to the hotel courtyard and a soothing cup of herbal tea. Overnight at Hotel Narlai Rawla. (FA)
Day 7 - Narlai - Udaipur (120 km / approx. 2 hours)
The morning is at your disposal. On the drive to Udaipur we visit the beautiful Ranakpur Jain Temple with 1444 marble columns. Udaipur is known as the city of lakes. Because of its lakes, Udaipur is often called the "Venice of the East". After arriving at the hotel, we will take a tour of the old town for the rest of the afternoon. Overnight at the hotel in Udaipur. (F)
Day 8 - Udaipur
After breakfast we will visit the largest palace in Rajasthan: the City Palace. We also visit the Jagdish Temple and the pleasure garden of the Maharajas Saheliyo ki Bari. Later we enjoy a relaxing boat trip on Lake Pichola and visit a miniature painting school. In the afternoon we have a cooking lesson. We will know how to prepare traditional dishes, what nutritional benefits the foods and spices have, information about suitable combinations, possible substitutions and ancient secrets of Rajasthani cuisine. The cooking class is based on North Indian and local Rajasthani cuisine. Overnight at the hotel in Udaipur. (FA)
Day 9 - Udaipur - Bijaipur (160 km / approx. 3 ½ hours)
After breakfast we drive to Bijaipur. There we check in at the Heritage Hotel Castle Bijaipur. Enjoy a stroll to the local market and meet with locals. Overnight in the castle hotel Bijaipur. (FA)
Day 10 - Bijaipur - Jaipur (325 km / approx. 6 hours)
Today we are going to Jaipur. On the way we will have lunch in a restaurant. Jaipur is known as the "Pink City" in India because of its house facades and is the capital of Rajasthan. The evening is at your leisure. Overnight at the hotel in Jaipur. (F / M)
Day 11 - Jaipur
After breakfast we drive towards Amber Fort, where many Bollywood films were filmed. On the way we visit the Palace of the Winds, also known as the Hawa Mahal from the outside. This ornate building, which today is little more than a facade, is littered with bay windows and carved balconies from which the royal ladies could glimpse the outside world without being seen. Today you can enjoy an elephant ride to Amber Fort. After the sightseeing, we will return to Jaipur and visit the City Palace and the Jantar Mantar, a royal stone observatory with astronomical instruments. We also visit the textile and weapons gallery in the City Palace Museum. We then visit a well-known carpet and gemstone factory, where you can watch the skilled artisans at work. Overnight at the hotel in Jaipur. (F)
Day 12 - Jaipur
Today you will have time to explore the local market to purchase Jaipur hand block printed textiles and "blue ceramics". We will also enjoy a walking tour of the old town near the city palace. Later in the afternoon we will enjoy our Rajasthani cooking class. Rajasthani food is famous for its rich taste and spices. The special cuisine of Jaipur is influenced by the lifestyle of the Maharajas and Maharani. Jaipur's kitchens include all Rajasthani dishes that are only cooked under Desi and pure ghee (clarified butter). Some of the local foods we prepare and eat are: Lal Maas, Gate Ki Kichdi, Rajasthani Curry, Bundi Raita and Vegetables. Overnight at the hotel in Jaipur. (FA)
Day 13 - Jaipur - Abhaneri - Ranthambore (210 km / approx. 4 ½ hours)
After breakfast drive to Ranthambore National Park. On the way we visit the Abhaneri stepwell - a hidden treasure. Abhaneri is a small village 95 km from Jaipur. Originally, Abhaneri was called Abha Nagri, which means "City of Brightness", but due to an incorrect pronunciation of the term, the name was changed to the current name. We continue to Ranthambore and check in at the hotel. The day is at your own disposal. Overnight at the hotel in Ranthambore. (F / M / A)
Day 14 - Ranthambore
In the morning and afternoon you go on two jeep safari for animal observation in Ranthambore National Park, which is known for its tigers. Overnight at the hotel in Ranthambore. (F / M / A)
Day 15 - Ranthambore - Agra (290 km / approx. 6 hours)
After breakfast we drive to Agra. On the way we visit Fatehpur Sikri - the ghost town. The great ruler Akbar built his great capital here. But after only 14 years the water supply in this arid area became too difficult, so all residents moved on. They left behind a phenomenal collection of great temples and palaces, between which the ruins of old houses stand. Now it's an atmospheric ghost town where green parrots and monkeys live. Continue to Agra. We check in at the hotel. In the evening we have a cooking class with Mughlai cuisine. Mughlai cuisine consists of dishes developed in the medieval Indo-Persian world in the centers of the Mughal Empire. The cuisine, which is a mixture of culinary styles and recipes from North India and Central Asia, is heavily influenced by the cuisine of Central Asia, which has a rich history of rule by the Turkish-Mongolian Mughal empires. Overnight in Agra. (FA)
Day 16 - Agra - Delhi (220 km / approx. 4 hours)
In the early morning we visit the Taj Mahal at sunrise. It was built by Shah Jahan as a token of his love for his late wife and is undoubtedly the most imposing and romantic tomb in the world. We return for breakfast. Then check out. We visit the Agra Fort (UNESCO World Heritage). Later we go to Delhi. Depending on your departure date, you can either fly home the same day or spend the night in Delhi. If you wish, we can book a hotel for you. Transfer to the international airport for the return flight. (F)
Grade: The cost depends on several factors, such as: B. Travel dates, number of people traveling together, selected hotel and room category, inclusion of meals and some other specific activities, room category you have chosen. We therefore ask you to send us an email to receive information about the costs for the route you have chosen or the tailor-made route that we have prepared for you.
SERVICES INCLUDED:
15 nights in a double or twin room in one of the hotels listed below or a similar category - basic category with air conditioning
Program as specified
24 hour contact in India
2 jungle safaris by jeep in Ranthambore National Park
Domestic flights from Delhi to Lucknow and Lucknow to Jodhpur (economy class)
German-speaking travel guide for the entire trip
Meals as specified (B = breakfast, L = lunch, D = dinner)
All airport transfers are carried out by bus or in a private vehicle, depending on the size of the group
Transport service by air-conditioned bus with an English-speaking driver
All costs related to the vehicle and driver, such as fuel, tolls, parking fees, interstate taxes, accommodation and meals for drivers, etc.
NOT INCLUDED:
Entrance fees
International flights
Travel insurance
Personal expenses and tips
Visa to India
Drinks and water during meals
Extra baggage fee / excess baggage cost on flights
Camera and video fee at sights
All other additionally paid activities that are not included under "Costs included"
Important information:
All national parks are closed in July, August and September. Hence, Ranthambore National Park is not part of your itinerary if you travel within these months.
Due to the heavy fog, we do not recommend night train journeys in December and January. Trains will be delayed and this will disrupt your itinerary and your itinerary.
An Indian Visa is required to travel to India.
Once your trip is confirmed we will send you some details and useful tips on the pros and cons of India so you can prepare for your India trip.
The itinerary above is indicative and the order of visits to the monument may change for your own convenience or due to unforeseen circumstances.
The stated travel time is approximate and may vary due to traffic conditions and circumstances beyond our control.
You can add or remove any memorial or activity according to your interests and desires. Your guide will be completely flexible to meet your expectations.
You can have your trip coincide with any market or festival that takes place at specific times. Ask for exact dates and read more information about markets and festivals mentioned on our website.
We strongly recommend that you hire an accompanying tour guide to maximize your understanding of India and make your trip an enriching, memorable one.
Itinerary Extension: You can extend the number of days and travel to other destinations of your interests and choice.
Hotels: We propose hotels according to the category you have chosen. However, if you want to stay in your preferred hotels, we will definitely book them for you.
All of our sample tours can be customized to suit your personal preferences or request your personal India trip.
Road map:
We offer you an absolutely flexible and personal service so that you can see India in your own way. Here are some sample tours we offer - just for inspiration.
All of our sample tours can be customized to suit your personal interests or you can request your own personal India tour.
Small group tours mean that you don't share your time with a large number of fellow travelers, but rather enjoy your trip with a few like-minded people and don't feel overwhelmed.
Small groups save time getting on and off the buses and are much faster when checking in at the hotel and passing through the entrance gates. This leaves more time to enjoy your adventure
With a small number of visitors, we can go to places that large groups cannot reach., This is how we find the fine, hidden treasures off the beaten path.
This is a wonderful alternative for solo travelers who want to enjoy their travels but don't want to travel alone.
All of our tours are accompanied by a guide, along with an experienced driver. You can also book a family reunion or a get-together with friends; and call it your private trip for at least 6 people.
We strive to make your trip a unique and unforgettable experience.
We have rounded up some interesting, unique and authentic activities to do during your India trip. These are specially designed and planned activities to give you an enriching and unique experience.
Please note the activities and experiences we offer.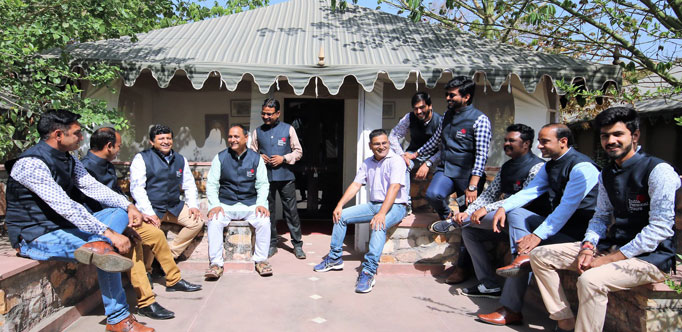 Our team
India Personal Tours
Thanks for your inquiry
Thank you for your inquiry. You will receive our answer within 24 hours.