What are ear training intervals
Difficult. Hearing the intricacies of the music is just difficult. I can still remember it like it was yesterday.
In Berlin I was sitting in a friend's studio and he showed me how a compressor works. He screwed on the buttons and suddenly said: "Wow, it just sounds a hundred times fatter".
Ah, fine - I couldn't hear any difference.
I knew that my hearing was not yet fine enough.
Fine hearing is extremely important when producing music. It will help you to produce your tracks in a more targeted manner, to mix them, to master and to perceive music in general on a new level. For example, when listening to active and critical music.
Our hearing must first adapt to the new requirements and develop further. You can accelerate the process with focused listening and targeted training.
There are also these 6 powerful apps.
Ear training apps
Syntorial
There is probably no better and faster way than Syntorial to learn subtractive sound synthesis. In over 100 lessons you will learn how to skillfully and purposefully implement the sounds in your head.
You can always recreate sounds - and train your hearing so massively.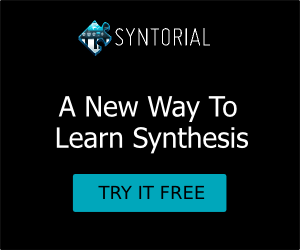 Technical ear training
Jason Corey delivers with his book Audio Production and Critical Listening: Technical Ear Training (Audio Engineering Society Presents)
and the accompanying free apps are the hearing training tools I've always been looking for. Whether EQ, compression, reverb or distortion - with the tools you can increase your hearing performance immensely. The book is of course more than worth reading.

Quiz tones
Quiztones is great for technical ear training on the go. You can choose between 3 different quizzes: SinWave, EQ, Gain. With EQ and Gain you can practice with different sounds of the app (e.g. guitar, drums, piano) or with your own music. I find the latter unbeatable and so far I haven't found it with any other app. The app is available for Mac, iOS and Android and costs between 5 and 10 euros.
Better ears
Better Ears is a musical ear training app. So here you can train intervals, scales, chord sequences and a lot more. It is available for Mac, iOS and Android and costs 14 euros.
Online applications for ear training
Electronic Ear Training Use this online application to improve your understanding of various waveforms and noise.
Lehrklänge Here you will find an extensive collection on music theory.
So, these 6 apps are the dumbbells for your ears. If you do one or two of these and practice regularly, your hearing performance will improve tremendously in a short amount of time.
There is one more thing that can help you hear yourself more clearly. Good and well-founded feedback on your tracks. From someone who knows exactly how it "should" sound. Someone who can explain everything about your music to you. If you like, I can be that someone for you. In a free mentoring session we can see what you need to finally be able to produce the music of your dreams. If this sounds interesting to you, then you can click here and get more information about it.
Imagine how easy it can then be to make the right decisions for your tracks. And how much more you can achieve with your equipment. See you on the other side 😉