Well worth an NVIDIA Shield TV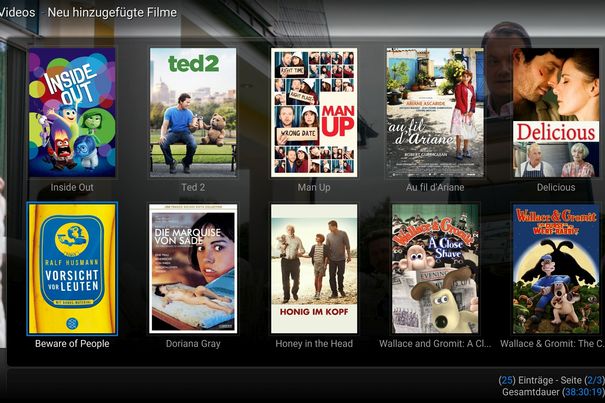 The most important task of Kodi is to play your personal film collection from your hard drive or network share.
In our test, the first thing we did was install the free Kodi player. It is a classic all-rounder that plays practically all video and music formats and packs the whole thing in a good surface.
Kodi on the Nvidia box is simply fun. The computing power is sufficient so that 4K videos can also be played perfectly. Music files in lossless formats (FLAC) or high resolutions (192/24) are also a pleasure.
Kodi can play media from a connected storage device (USB, SD card) as well as from the home network. For the latter, you have to click your way through a configuration orgy, which is largely self-explanatory.
Kodi can be easily expanded using plugins. For example, the Swiss television media library can be integrated and subsequently consumed 10 to 10 as video on demand. We also liked the integration of Sonos' multiroom audio solution into Kodi.
In our test, Kodi even managed 4K 3D content. You have to make sure that both Kodi and the television are set to the correct 3D type (mostly side-by-side). Kodi can even display its own operating menu in 3D, which frees you from constantly taking off your glasses.
With Kodi, we also built a 4K phone-on-TV solution. Because 4K content from the cell phone cannot be transmitted wirelessly to the television. We therefore let films and photos from iOS devices and androids play wirelessly on a Windows PC with the Photosync app and then share the folder with Kodi. Then you can simply zap through your picture collection on TV.
If you buy the Nvidia box, you should definitely plan an afternoon for playing around with Kodi. You always discover new possibilities. Switching Kodi's user interface to German first helps a lot.
Kodi is available on virtually all platforms and even on the new Apple TV. Once you get used to it, you can use the media player on notebooks, tablets and televisions.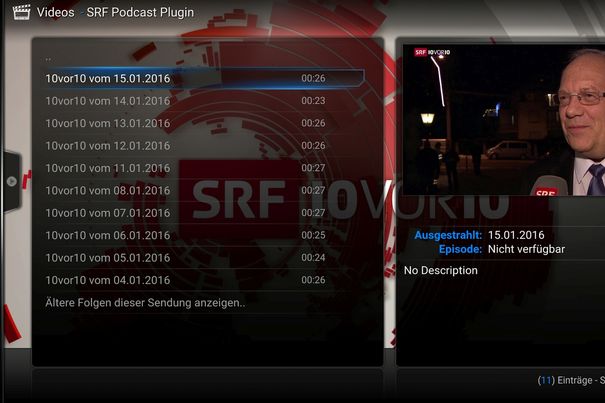 Kodi can also access the canned programs on Swiss television directly.