Jenny Lind was really a legendary singer
P. T. Barnum
The legendary life of a circus fool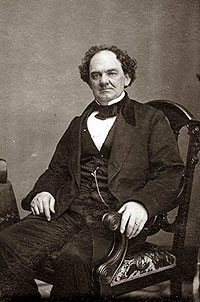 Phineas Taylor Barnum is considered the American Circus pioneer. He was born in Connecticut in 1810.
Barnum was one of the first Americans with theirs Traveling circus drove through the country and thus made the circus socially acceptable.
Barnum is a businessman and American through and through. His strength lies in making money out of "nothing" and being quite successful in doing so. That is probably his greatest work Cabinet of curiosities. A hodgepodge of all kinds of objects that people found curious at the time. In his collection, which can still be described as "ethnological", there are: stuffed birds, strange and rare musical instruments, an extensive collection of various armor, plaster busts of a cannibal chief, a model of the city of Paris, a model of the Niagara Falls, various machines and Automatons, mechanical figures, mummies and skeletons.
But also Creature were exhibited together with all the other things in his cabinet of curiosities - and exhibited "literally": a dog who had the ability to operate a knitting machine, giant snakes, great apes, ventriloquists, a flea circus. Short people, people with the most peculiar physical and psychological characteristics and fortune tellers.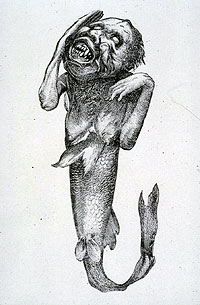 All in all, his cabinet contained around 850,000 exhibits. He did a lot of things himself, however. So he introduced his legendary Fijian mermaid from - an assembly consisting of the upper body of a monkey and the lower body of a large fish. Some of the showmen, which he exhibits as "Aztec children" or "rediscovered link between ape and human", for example, were just completely normal people. Most of them were forbidden to reveal their true identity. He took his "Aztec children" from a nearby hospital for mentally handicapped people and then returned them there after a short "loan period".
The first attraction of P. T. Barnum
The old one is one of his first and most successful exhibits "Nurse of Georg Washington". Barnum had the frail, blind, and colored women tell all sorts of anecdotes from the life of Washington and sing gospel. She had a lot to tell, because if she was actually the wet nurse, she had to be over 161 years old. After her death, however, an autopsy revealed that she was barely eighty.
Barnum was very good at selling and more gifted Businessman. He was born PR manager who did not even shy away from self-staged competitive events and scams. Each of his new ideas, his new tours and exhibitions were spectacularly promoted by him. The "greatest sensation of all time" was proclaimed on posters and in newspaper advertisements.
The Swedish nightingale of Mr Barnum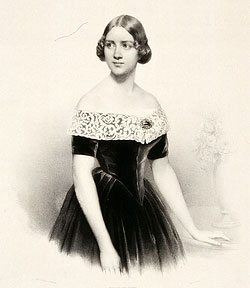 Barnum turned simple singers, dancers and artists into stars overnight, for example the Swedish singer Jenny Lind. Through his leadership she became the "Swedish nightingale", a soprano opera singer who achieved international fame. Barnum organized a marketing hype around them, which was unique at the time. There was a wide range of fan articles from Jenni Lind. Men lay at her feet by a hundred and gathered at rallies that were solely aimed at "exhibiting" Jenni Lind in front of the enthusiastic crowd.
Barnum's animal "stars" include "jumbo"- the" King of the Elephants ". He bought it from the London Zoo for $ 10,000 and made almost two million dollars from it within three years.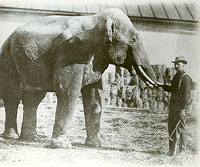 Barnum led lengthy lawsuits with American animal welfare associations. But he was also a socially very committed Human. Considerable proportions of his million dollar fortune flowed into research institutions and humanitarian institutions. He supported the fight against slavery and alcoholism. He gives away his stuffed dead "Jumbo" to the Tuft's College in Redford.