Pasteis de Nata from Portugal
Contribution by Steven Hille (Funkloch.me). Before going to Lisbon, I wondered what the culinary highlights of Portugal are. What do you really have to try out? Which specialties have I already got to know besides port wine and bacalhau? What do you know in Germany too? Apparently nothing. But then I got a Twitter message from Anja asking for a report on Pasteis de Nata.
So I put this point directly on my checklist and ate my way through the most wonderful bakeries in Lisbon every day. I could very well imagine such jobs all year round.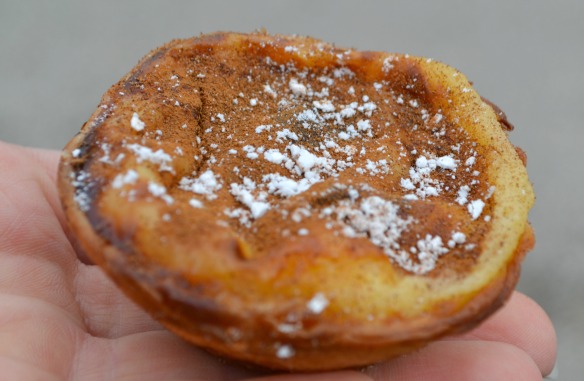 What are Pasteis de Nata?
Pasteis de Nata (Pasteis de Belem) or simply Pastel (Singular) are relatively small but tastier tartlets made from puff pastry. Inside is a cream, egg yolk and sugar that is as warm and fine as possible, similar to a pudding. They are eaten sprinkled with cinnamon and powdered sugar.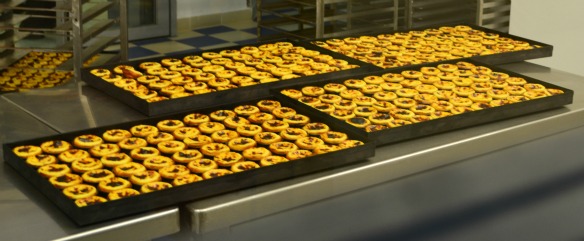 What are Pasteis de Nata comparable to?
The German, who is not very culinary conscious, would wrongly compare it to junk. However, I claim: everything is junk! Because Pasteis de Nata are much fresher, much more prepared with love, melt gently, melt on the tongue, smaller and therefore more enjoyable.
They also spread a wonderful scent, which is rounded off with a note of caramel. I suspect that the flavors only emerge during baking, when the surface caramelizes. At least that would explain why these delicious pieces always leave a burnt visual impression.

Where do Pasteis de Nata come from?
Of course I was also in the bakery, the Pastelaria de Belem, to which the tartlet owes its name since 1837. But they were probably not invented there. Much more, like so many other great things, they come from the monks. After all, they invented tennis, gingerbread and beer! Legend has it that the original creation actually goes back to the Belem district.
According to really old traditions, pasteis de nata are unfortunately no longer baked there. The Pastelaria is more reminiscent of system catering and mass processing. Dozens of tourists line the entrance and countless people crowd the nested rooms of the café. The charm of this historic spot is definitely lost. Too bad.
When are Pasteis de Nata eaten?
The people of Lisbon usually eat Pasteis de Nata in the afternoon as a sweet in between meals. There is also an espresso. The price per pastel varies between 80 cents and 1.50 euros. So it is absolutely fine by German standards, especially if you are feasting on vacation. However, during my stay in Lisbon, there was always the right time for a pastel. I enjoyed it after breakfast, for lunch or just in between.
Pasteis seem to be the measure of all things in Lisbon or even in all of Portugal. Hardly any other food is brought into the spotlight in a similar way. The Portuguese don't have to hide at all, because completely different delicacies await in their bakeries.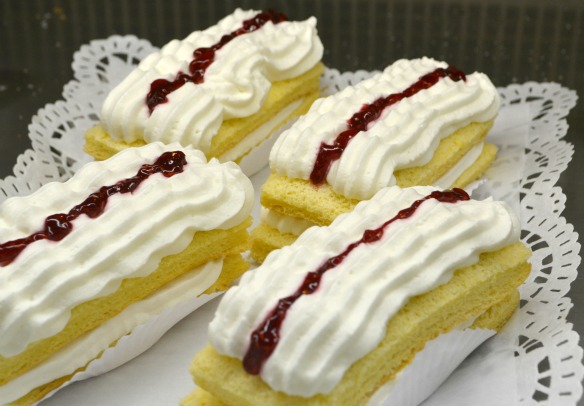 From creamy to chocolaty to fruity you will find the right afternoon snack for every taste!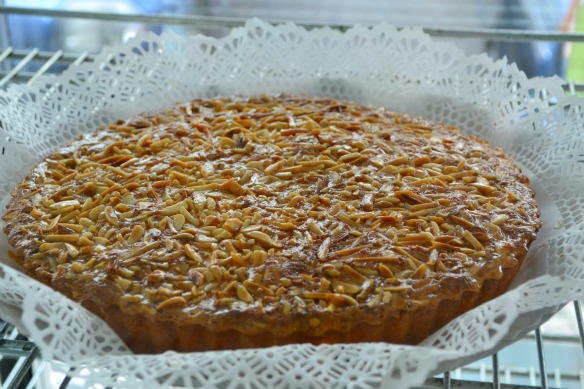 Fancy an almond cake?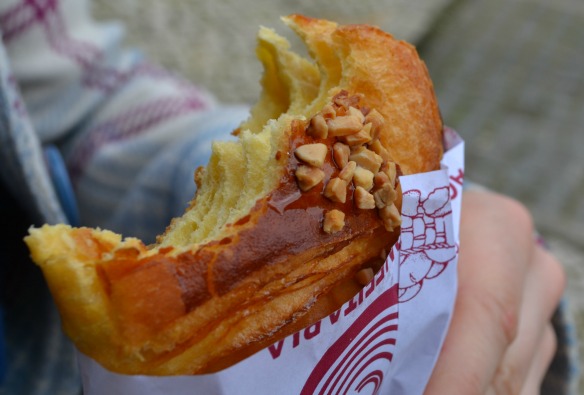 Or just "to go"!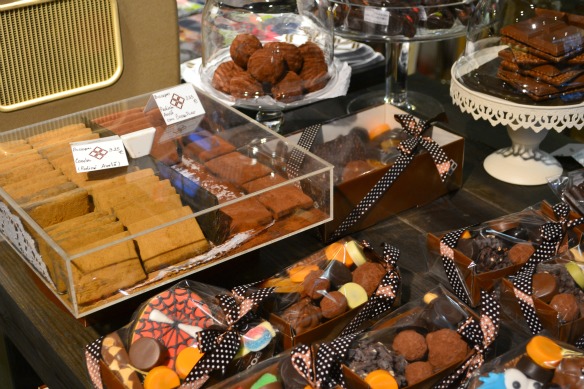 A land of milk and honey for those with a sweet tooth.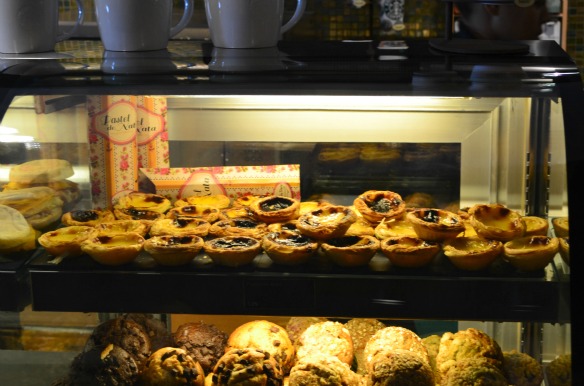 A look at Starbucks reveals that Pasteis de Nata can be bought everywhere in Portugal. Even here, the small delicacies are listed and displace the American cousin "Muffin" in smaller sales areas.
On the way home, there is also the option to buy Pasteis de Nata at the airport and take your relatives or yourself with you. They don't come close to the taste of the pasteis from Belem, but they still taste great.
My advice
Try it yourself! Show the holiday calorie surplus your forehead and taste your way through the bakeries of this pleasant city.
Pro tip
Also read my two other articles about Lisbon: On my blog I write about the incredible charm of the old seafaring city and on coffee substitute there is a 24 hour guide to Lisbon. Have a look!
About me
I'm Steven, I was born in Berlin in 1989 and grew up here. I have been in the communications industry since 2010. I came to blog out of interest on the internet. I am curious and like to have a wide range of interests. I would like to use my blog Funkloch.me to exchange ideas about switching off from everyday life, sustainability and exciting communication projects.