What course do you have in college
Au pair credits
:
Weekend Class or College Course?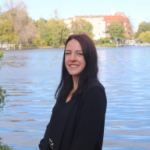 Published on August 27, 2020
During your stay in the USA you have to collect a total of 6 au pair credits or spend 60 hours attending a course at an American college. This is an integral part of the au pair program and a mandatory requirement of the U.S. Department of State. It's a great opportunity for you to get a taste of real American college air!
You have the choice whether you prefer to attend a course spread over several weeks or prefer so-called "weekend classes". Here you collect half of the credits over a whole weekend. We took a closer look at the advantages and disadvantages of both variants.
Au pair credits through weekend classes
"Weekend Classes" usually mean three-day weekends that have a fixed program and are specially tailored to au pairs. In any case, a clear advantage is that with Weekend Classes you can usually explore a new area straight away, as they are offered in different cities. It's kind of a weekend trip, where you can educate yourself and get to know new people from all sorts of states, whom you can certainly visit once in a while. You also collected your credits comparatively quickly. A "Weekend Class" brings you 3 of the 6 au pair credits, depending on the length.
Disadvantages of the weekend classes
The money you get from your host parents to finance the credits will most likely not be enough for all 6 credits. It is therefore advisable to save enough money for the courses in any case. Furthermore, there are also tasks at Weekend Classes that have to be processed and sent in or at least prepared in advance. This can e.g. B. essays, self-portraits or posters. In most cases, tasks for reworking are also given. The following applies here: only those who work on all the tasks will receive the au pair credits and thus receive the certificate of participation at the end of the year.
American university feeling
Take a course at college to get up close and personal with American students. You get to know locals and you can already get an impression of what it is like to study. Plus, because of the English language courses, you'll expand your vocabulary many times over, which is great! Spread over several weeks you will gain knowledge and thus cannot unlearn how to learn. 😉
Au pair credits with college courses
However, you will need time to take college courses. Whether it is the route, preparation and follow-up of the courses or learning for the exams. There is also the question of whether you have a car available to drive to college. Be sure to talk to your host parents or your Area Director, who can definitely recommend good colleges to you. In addition, you have to expect higher costs for college courses. On the one hand for the payment of the so-called "Tuition Fee" and on the other hand for any necessary materials such as books, writing pads and Co.
Finally, of course, there is also the option of a "Weekend Class" and take a regular college course. No matter what you ultimately choose, you will learn a lot of new things, both about the respective subject area and about American culture. Perhaps you can also tailor the courses to your future career aspirations - that will look particularly good on your résumé!