What are the best free website builders
5 Cheapest Website Builders - OK For My Website?
Many website builders offer free plans whereby "free of charge" cannot always be understood as one would actually assume. In many cases, the plan allows you to create a website for free. After you've invested a lot of work in creating it, however, you will often find that the free plan is far too limited for your requirements for you to actually use it. Now at the latest you will inevitably be tempted to take out your credit card and upgrade to a paid plan.
I decided to test out some of the top website builders to see which ones you can actually use to build a working website for free. When I speak of "testing" I mean really real testing. I've created a demo page with every website builder on this list to see what exactly is and isn't included in the free plan.
This was an interesting experience and I actually discovered some very surprising things that I was not aware of before. Of course, all free website builders have their limits, but some you can do a lot more with than others. Wix's free plan is probably the most feature-rich offering, but I found a few other recommended options.
What we looked for in the best free website builders
As explained above, I can't recommend every free website builder. There are some really good uses out there these days, but there is also a lot of junk. I paid particular attention to the following when testing the website builders:
Beautiful and functional templates - You surely want a website that actually looks good, rather than like it was created in the 90s.
user friendliness - What use is an application that cannot be operated? There are many things that are accepted with free website builders because they are free. However, when you're trying to start a business, you don't want to spend hours navigating the user interface. I especially like website builders where elements can be easily dragged and dropped around the page and placed.
Long-term usability - I am not interested in free "trial periods". I need a free website that I can use for as long as I want.
Easy and inexpensive page upgrades - If your website is really well developed, it may pay off, be it through advertising revenue or sales of goods. Therefore, it is always good to know that you can easily book a resource and function update when the time comes, without completely breaking the available budget.
1. Wix - The best choice for maximum creative freedom
Wix has been one of the leading website builders for a long time and is constantly evolving. The applications are without a doubt one of the most feature-rich of their kind.
The Wix interface is available in a record-breaking number of languages ​​and German is one of them. This means that you won't have to deal with language barriers when creating your website and you don't have to speak English.
Wix also has one of the better free offers where you can access almost all of the features with a few exceptions (like e-commerce). There's really no reason why you shouldn't be using Wix's permanent free plan. All of Wix's templates are also available in the free plan and they look really good. You can easily create a website like my demo portfolio page with the free plan.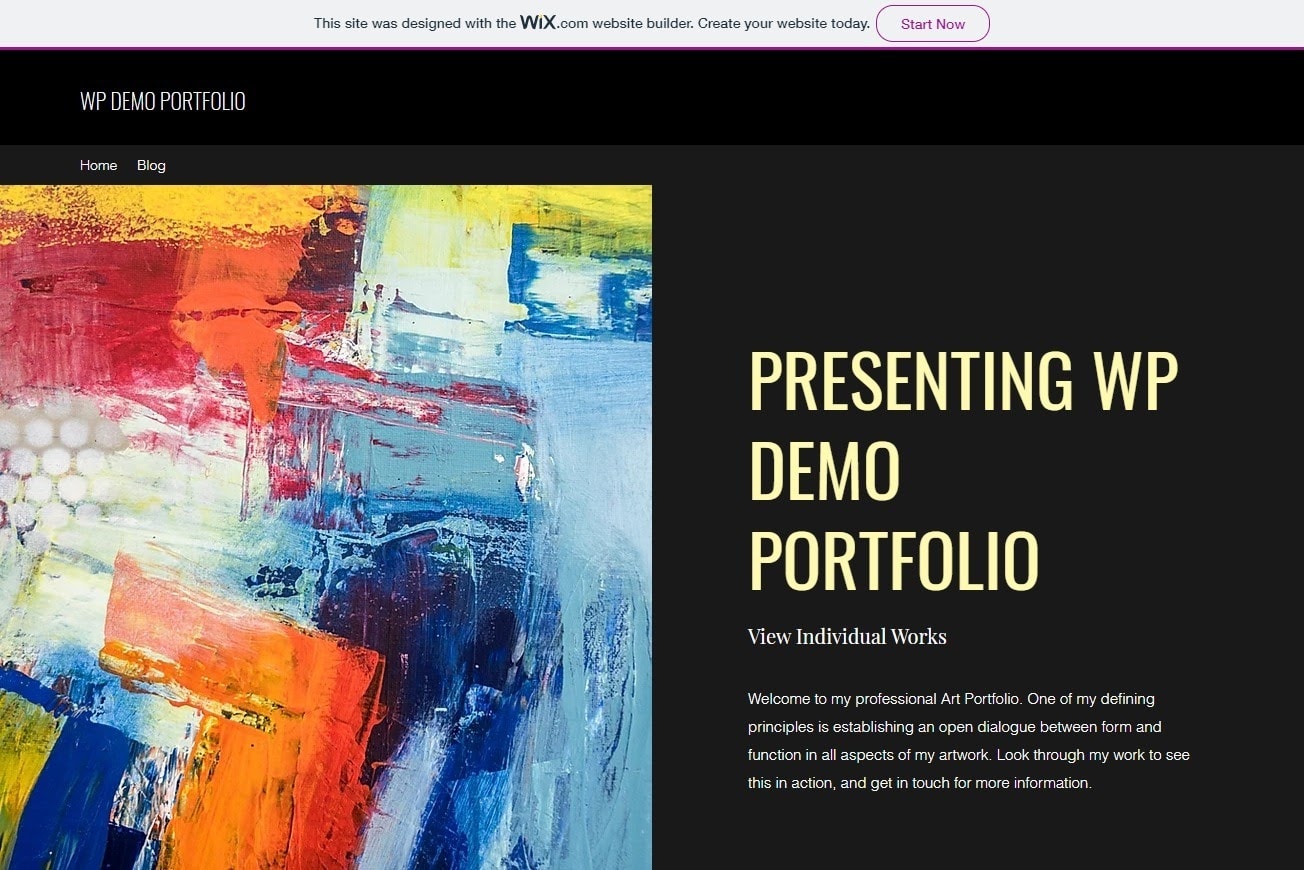 The free demo site I made with Wix
Features & ease of use
If you're building your very first website, or just want to try Wix, the following features are sure to be the most interesting ones for you:
900+ templates - One of the great things about Wix is ​​that it has a huge library of templates. Some templates are better than others, some look a little dated, but most are really good.
Complete free drag and drop positioning - What makes the Wix editor so popular is the fact that you can drag and drop anything and place it anywhere on the page. There are a few very few restrictions, but you still enjoy more creative freedom than with other website builders.
Free apps - The Wix App Market has an impressive library of apps that allow you to expand the functionality of your website and integrate third-party services. Of course, not all of these apps are free, and you may have to pay for some separately. However, there are plenty of free apps out there that you can use to incorporate social media content, create advanced forms, manage event calendars, and do many other things.
Marketing tools - Do you want to make your website known? With SEO tools, email marketing, and a social post designer, Wix has everything you need for free. You only need to upgrade to a paid plan if you want to access advanced analytics, the Site Booster app, and some other benefits (like free ad credit).
Blogging tools - The Wix blog is technically a separate app, but it's free and not bad at all. With it you can easily create appealing and tailor-made blog posts. Unfortunately, you can't just drag and drop the content like in the editor on the main page.
coupon-1583225; expare-22221212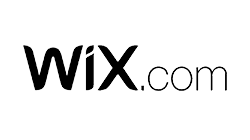 Get 33% off the Wix Combo Pack
Register with Wix and get 33% off the 2-year package today!
3722 users used this coupon
There is a small downside, though: the creative freedom and extensive site options make building a site with Wix more complex than some other platforms. It's not really difficult, and you can certainly build a great website from scratch in a few hours, but it will take some time to get used to how it works.
In addition, I have personally found that said freedom of drag & drop also quickly leads to accidentally messing up the layout. Thanks to the possibility of the last step undone It's not a big problem, but at least I wanted to mention it.
If you want your site to be as straightforward as possible, you can use Wix ADI (Artificial Design Intelligence). It's a lightweight AI-based tool that asks you a few questions and then creates a website with demo content for you based on your answers. I used the tool to create the demo portfolio page shown above in just a few minutes.
If you still much want to learn more about what Wix can do, you should read our Wix review.
Summary