Which of these universities should I choose?
What should i study? - So choose the right course of study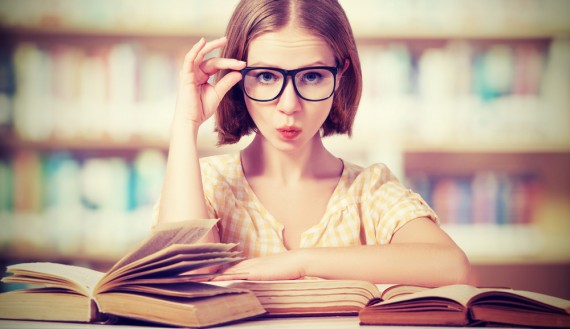 Quite a few prospective students find the decision to study as being spoiled for choice. Because what should you listen to when choosing a course of study, what should you rely on? On the gut feeling, the economic situation? Study what your parents advise you to study, or what your friends also study? Or let yourself be tempted by your studies with the best job prospects?
Considering that the decision to study is an important life decision, you should take your time for it. And above all, start researching in good time. In this way, you don't overlook any deadlines and you don't run the risk of deciding on the wrong path under time pressure.
Interests are different
Regardless of which fields of study ultimately come into question, as a prospective student you are well advised to be clear about your personal intentions. In other words: Studying just for the sake of studying can go well, but often ends in the frustration trap. In any case, it is advisable to break down your own skills and interests for the choice of study:
I am good at this…
I'm interested in ...
These professional fields appeal to me personally ...
Helpful offers for choosing a degree
In this regard, it is important not to rush into anything. If you know that you would like to start studying, but are not yet sure, a student advisory service may be able to help. Popular contact points for this are, for example, the psychological student advice service of the Federal Ministry of Science and Research. Institutions such as the Austrian Students' Union (ÖH), the educational counseling of the Chamber of Labor or the AMS career information centers can also be helpful.
There are also a number of online tests for choosing a course of study on the Internet. These can of course be a good help to work out your own strengths. However, it is important to rely on reputable offers at this stage.
University or college?
You should definitely ask yourself this question: Because it definitely makes a difference whether you complete your training at a technical college or at a (large) university. Basically:
Universities of applied sciences are generally more practice-oriented than universities, which means that many curricula and fields of study are tailored to the requirements of the current labor market. In addition, the lessons are more school-based than at universities - as a student you have few opportunities to act freely, but rather many units with compulsory attendance. In contrast to many university courses, many FH courses require their students to complete compulsory internships with commercial companies.
Since the Bologna Process came into force, the curricula of many university studies have also become more "schooled", which means that individual freedom for students to complete their courses has been somewhat neglected. Overall, a university course tends to offer more basic knowledge than a technical college training course and does not cover the specific requirements of the labor market. University students must acquire these additional qualifications on their own.
Where are my strengths?
Basically, of course, you should pay attention to your own interests and abilities or become clear about what you are good at, which areas you are interested in and where your own strengths lie. Since this is not always easy, it is sure to be helpful to talk to people who know you well and whom you trust. There are also student advisory services at schools as well as various aptitude tests that can make the choice of study easier. It is also always advisable to speak to experts - in this case these are students who are studying one or the other subject of desire and can therefore say most authentically and honestly what is important in the course of study, what is exciting - and what is less . Many universities and technical colleges also organize an open day, which should be used. In addition, there are trade fairs such as "Best" - the trade fair for work, study and further education.
Smart combinations as the key to happiness
Finally, one thing should be mentioned: Well advised is half the battle, but anyone who, despite repeated warnings, is enthusiastic about a degree that is dismissed as "breadless art" can still stick to it. However, a combined course such as language and law or economics is recommended here. This creates a qualification that not everyone has and can later open the door to an exciting and successful professional life.
Photo credit: Evgeny Atamanenko / Source Shutterstock