Can you find joy in being alone
How much can a person tolerate being alone? - Thoughts of a constant traveler
This article contains promotional links * and / or promotional content. You can read more about this here!
I'm sitting in a Balinese café right now and enjoying being alone as I type these lines. A fresh watermelon juice next to me and the roar of the many scooters that zoom through Ubud in my ears.
My view from the open lounge is into the green. Four boys are playing soccer on the large lawn next door. And on the road next to it, Indonesians are trying to catch the one tourist who needs a taxi.
Life here is relaxed, and on a deep level, so am I.
But for some reason this week I'm a lot more concerned about myself, being alone, my lifestyle and the way I live now.
Maybe it's because a friend joined me last week and we share some traits and thoughts that many others cannot understand.
Or maybe it's because the honest article I recently published on Um 180 Degrees has made a lot of comments that keep my head turning.
It was probably a combination of all of these.
But above all, one thing is worrying me right now:
Whether I have unconsciously and unintentionally led you astray all along.
Cheated and cheated on you a little.
But let me stretch out a little ...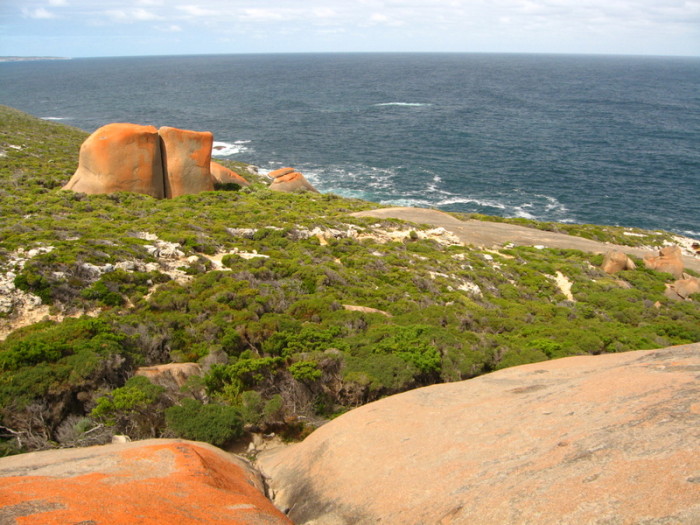 When I set out on my trip around the world seven years ago, I was just like many of my readers:
I was a nervous wreck.
I was full of pants before every single step I had to take. Everything just worried me and everyone was afraid.
The new, the unknown - it was torture to work through it all.
But the dream was bigger. I really wanted to go to Australia, I really wanted to travel, so I got over it, accepted being alone and every single step that scared me.
And it was worth it. More than that. It led me to the life I live today.
But a lot has changed since then. Especially me.
The fears of the unknown have not diminished.
Before every new country, I always have my pants full again and again. I don't suspect that will ever change either. But I've become more honest with myself on one crucial point. Being alone suits me.
I don't necessarily need other people around me.
On the contrary. Too many people, or to be with someone for too long, overwhelms me.
Then I can no longer think, become irritable and impatient, and mutate into someone I don't particularly like.
So then I withdraw again.
I am happy to be alone, I am happy on my own, and I very rarely feel lonely.
So when I rave on Pink Compass or on the Facebook page about how great traveling alone is and how easy it is to find fellow travelers, new friends and acquaintances, then these are all experiences and insights from a forgotten time.
Does that make me a cheat?
I never lie, I just hide sometimes that I can be very well alone most of the time.
When I said in an interview some time ago that I spend 95% of my time alone, an astonished "Really ??" came back.
Really.
And with that I come out for the second time this week:
I am an absolute hermit crab. I am an introverted traveler and absolutely happy and content to be alone.
So far, I haven't met anyone who likes to be alone as much as I do. Most people would like to be less alone. Would like to get to know more people.
And with that comes the big question:
How much can a person tolerate being alone?
I travel and change places all the time. I rarely make new friends, acquaintances, or relationships. So the question is, how much can a person tolerate being alone without getting strange?
When will I mutate into the cat woman, the woman who sits at the next table and mumbles to herself.
When will that be alone become a permanent trait?
The advantage of my lifestyle is very clear: Before anyone knew I was weird, I'd be gone again.
But how much is it actually healthy to be alone?
Should I prescribe more acquaintances myself? Force me to get in touch with more people, even if it's not really my nature?
I dont know. The verdict on this is still pending.
But at least I wanted you to know.
That I'm a heroine in being alone
Because that might make some of my articles and statements appear in a different light.
Even though I've never lied and I'm still firmly convinced that even as a shy, withdrawn person traveling is easy to socialize when you're in a busy area, you should know the truth.
And maybe ask yourself the same question, illuminate it and find your own answer to it:
How much can you tolerate being alone?
---
Put this article on your Pinterest boards!