Is Prem Ratan Dhan Payo hit film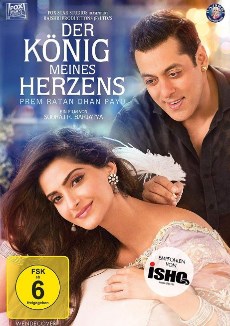 > molodezhnaja main page
> asian movies
> bollywood
> 2015
> PREM RATAN DHAN PAYO





Drama. India. Hindi
Alternative title The king of my heart
Director Sooraj R. Barjatya
scriptSooraj R. Barjatya
production Kamal Kumar Barjatya, Rajkumar Barjatya, Ajit Kumar Barjatya
Songs Himesh Reshammiya
camera V Manikandan
choreography Shabina Khan, Radhika Rao, Vinay Sapru, Mudassar Khan, Ahmed Khan
actorSalman Khan, Sonam Kapoor, Neil Nitin Mukesh, Anupam Kher, Seepak Dobriyal, Arman Kohli, Swara Bhaskar, Ashika Bhatia
length 164 min.
Theatrical release 12.11.2015
Box office classification Super hit
Molodezhnaja age recommendation from 6




© Text by Marco Spiess, molodezhnaja February 21, 2019
© Pictures 20th Century Fox, screenshots molodezhnaja
---
STORY
Yuvraj Vijay Singh (Salman Khan) is the buttoned prince of Pritampur. He lives aloof from the common people in his palace, he is at odds with his half-sisters (Swara Bhaskar, Aashika Bhatia), and he is cool with his fiancée Maithili (Sonam Kapoor). Meanwhile, his younger half-brother Yuvraj Ajay Singh (Neil Nitin Mukesh) is aiming for the throne. He manipulates Yuvraj's carriage, but the attack goes wrong: The prince survives seriously injured. But since the important wedding with Maithili and the coronation as king are about to take place, good advice is expensive. Then the cheerful Prem Dilwale (Salman Khan) appears, who looks very similar to the Crown Prince. Under the direction of the court official Diwan Sahib (Anupam Kher) he is supposed to take on Yuvraj's role. This is doubly difficult because Diwan is not only rude, but has had a crush on Princess Maithili for a long time.
REVIEW
Since Vivah, Sooraj R. Barjatya has been quiet for almost a decade. This is surprising, because the director landed some of the biggest Bollywood hits of all in the 90s, including Hum Aapke Hain Koun. Maybe his films, which were all about family and marriage, went a little out of style? And when he tried something different with Main Prem Ki Diwani Hoon, he fell on the face of critics. Such a thing can be intimidating. But now he's back and it's about family and marriage, logo. But he varies his standard themes at least a little.

Its story takes on motifs from the classic novels "Der Gefangene von Zenda" and "The Prince and the Pauper", but the role reversal motif has also been taken up in several films of this type such as "Dave" or "King Ralph". In other words: rich and poor swap roles, and that brings new life to entrenched upper class rites. Then there is also a love story. Pretty classic Bollywood cinema is finished.

"Prem Ratan Dhan Payo" is Burjatya's fourth collaboration with his star Salman Khan, for whom the part is tailor-made. Above all, the prem role is exactly his thing: fooling around a little, indulging in love, but above all explaining to everyone how important family is. The only thing missing is the action that Salman always has - and when it comes at the very end, it looks as awkward as it is out of place. Fortunately, it's only a few minutes.

But is the rest really good? Thematically passable. So the prince seems a little too exaggeratedly cool and the credibility faltering every now and then. Perhaps most problematic, however, is the idea that Prem doesn't realize how stupid the idea is to play someone else to a woman he previously idolized. That could not just result in kissing and sex (on the wrong pretext, ergo not completely clean) or, if she finds out, in a dramatic argument. Both shouldn't be in this feel-good film, so everything dissolves too easily into pleasure. The same goes for the addition of a thriller, which fizzles out as quickly as it is introduced.

Barjatya also hardly overturns staging. The film is too lengthy, the pictures are sometimes too sugar-coated with lens reflections and color filters. Not as tough as in Barjatya's early family epics, but with lengths. The soundtrack, however, is sovereign: the songs are sometimes built in a little unmotivated, but well composed. Himesh Reshammiya adapts well to the style of the classic Barjatya songs with slight modernizations.

The actors stay. Salman doesn't do anything new, but does it routinely. He often looks too stiff, but you are used to that with him. Sonam Kapoor, who is exactly 20 years younger than him (an age difference that is not extremely noticeable), has a rather limited chemistry with him. At first she seems too distant, later too forcedly in love. There is a lack of naturalness between the two. What is missing from Neil Nitin Mukesh is figure drawing. His motivation for the intrigue is thin, and the resolution is hasty. It's definitely wasted here.

"Prem Ratan Dhan Payo" is not a Barjatya mistake like Hum Saath-Saath Hain; it is too neatly equipped for that, too well at fusing classic Bollywood themes and Bollywood standard elements such as dance, romance and family drama. But the whistle is missing, the really crackling between the main actors is missing. And in the end there is no really deserved resolution. Nevertheless, the film arrived at the box office. So Barjatya is unlikely to take another 10 years off now ...


EXTERNAL REVIEWS
imdb.com
Bollywood Hungama (4½ / 5)
Rediff (2½ / 5)
SCREENSHOTS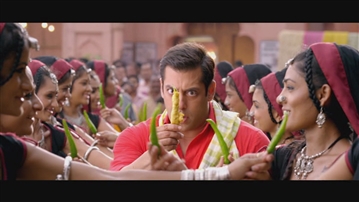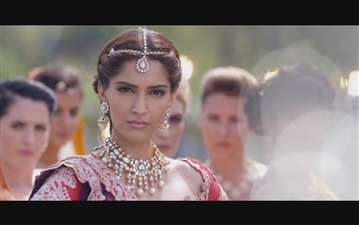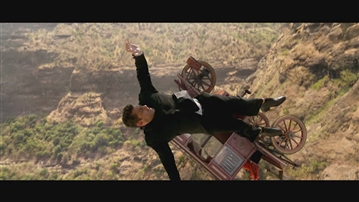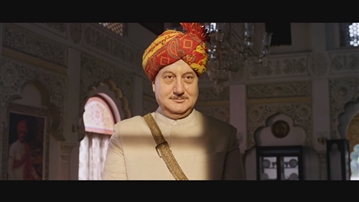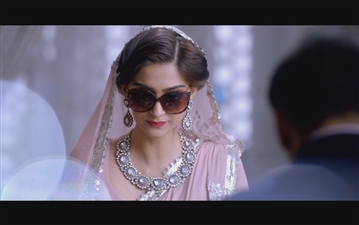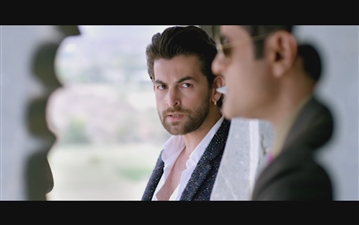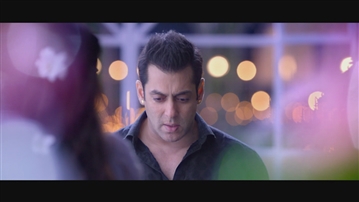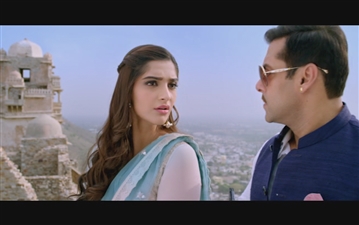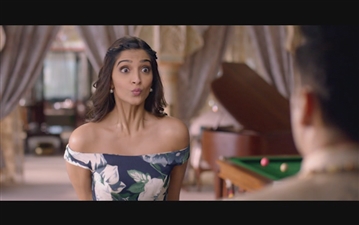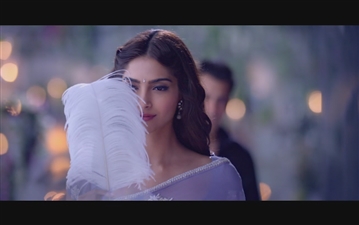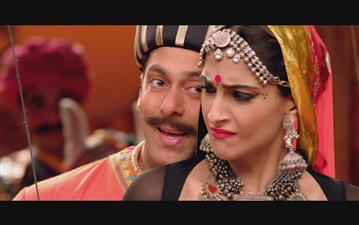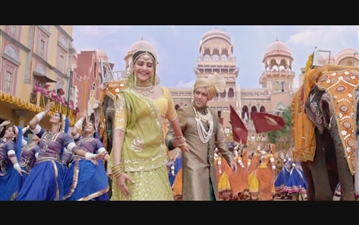 Screenshots of the DVD with VLC, resized and sharpened with Picture Converter and Paint.net
---

created by molodezhnaja
all rights reserved.
Page optimized for Internet Explorer 9