Who killed the US soldier in Afghanistan
US soldier killed in Taliban attack
An American soldier was killed in a combat mission in the northern Afghan province of Kunduz. This was announced by the US armed forces in Afghanistan. Since the beginning of 2019, 20 members of the US armed forces have been killed in combat-related missions.
The Taliban claimed the attack for themselves. Radical Islamic militia fighters attacked a "US vehicle in the Char Darah district of Kunduz," said Taliban spokesman Sabilhullah Mujahid. There were also several injured soldiers in the US Army and the Afghan Army.
Talks are on again
The attack came less than two weeks after the US and Taliban resumed their peace talks, which had now stalled. The talks between the US and the Taliban are about the terms of a US troop withdrawal from Afghanistan. After the attacks of September 11th in Afghanistan in 2001, the USA entered Afghanistan to fight the al-Qaeda terrorist network.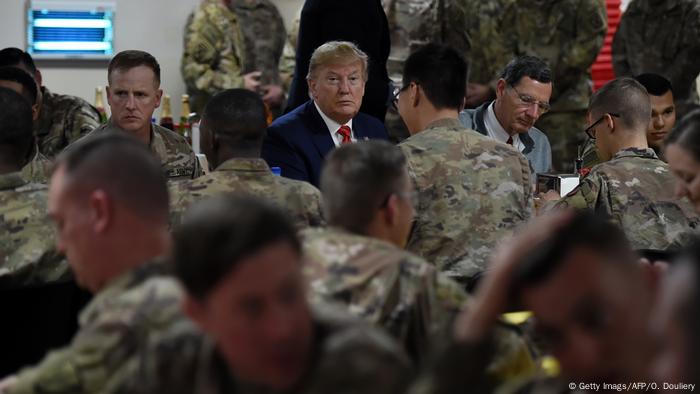 Donald Trump on a US base in Afghanistan at the end of November
US President Donald Trump wants an end to the 18-year civil war in the country - also in order to be able to show a foreign policy success for the 2020 election year. In Washington, there has been speculation for a few days that the government could soon announce the withdrawal of 4,000 US soldiers from Afghanistan. Trump has long had the goal of reducing the number of troops in the country. When he visited soldiers there at the end of November, he affirmed that he wanted to reduce the troop strength from between 12,000 and 13,000 to around 8,600.
Success in the peace talks would make this easier. In September, however, Trump initially declared the negotiations "dead" after a series of attacks. However, on December 7, representatives from both sides met again in Doha. When Trump announced the resumption of talks, he called for a ceasefire as a precondition - which the Taliban have so far rejected.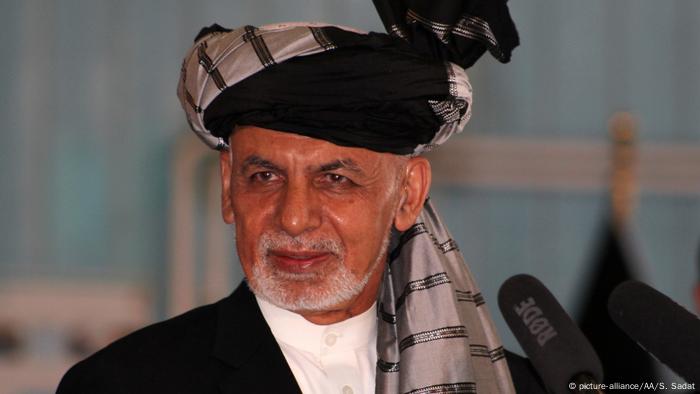 Afghan President Ashraf Ghani
The US special envoy for Afghanistan, Zalmay Khalilzad, said on Wednesday that the talks were well on the way. "We are approaching an important phase," he wrote on Twitter after talks with Afghan President Ashraf Ghani and former President Hamid Karzai, among others. Ghani's office said in a statement that Khalizad had briefed him on recent talks with Taliban officials and Pakistani officials. According to the statement, the hope for a ceasefire was expressed.
stu / rb (afp, dpa)