You can make egg liqueurs with meringue
Christmas Eggnog Meringue Cookies
Our delicious eggnog meringue biscuits are a real holiday treat with the rich flavors of the most popular spiced eggnog at Christmas time!
Our seasoned meringue biscuits with eggnog and gingerbread are even more eye-catching with some edible gold and silver stars!
We're really excited to present this simple recipe in time for the holidays and as part of the 'Spice It Up!' Community event this year. Food advent calendar (Read more about the food blogger community event here).
We love making these cookies and we always have to incorporate our favorite spice, nutmeg!
Always fabulous, but even more amazing when freshly rubbed into everything you make.
(We love nutmeg in everything from candy like our Dutch baby pancakes, preacher's cake, peanut butter, banana cookies, and eggnog sugar cookies to savory like our leftover prime rib hash and honey garlic pork chops)
These dainty cookies are also an eye-catching part of a Christmas cookie display!
Like many of you, we love to have a wide variety of Christmas cookies to share with friends and family ... and whether you make those meringue cookies with eggnog or with our gingerbread spice, they're always a hit!
And now enjoy it!
Christmas Eggnog Meringue Cookies
A wonderfully seasoned holiday treat with just the right amount of eggnog (or gingerbread) flavors!

Course: Christmas Cookies, Cookies & Bars Recipes, Dessert Recipes
Keywords: Christmas, Christmas cookies, cookies, eggnog, meringue
INGREDIENTS
3 large egg whites (room temperature)
1/2 cup sugar
1/4 teaspoon salt
1/4 teaspoon of Tarter cream
1/2 teaspoon egg liqueur
1/2 teaspoon vanilla extract (or extract)
1/4 teaspoon nutmeg (freshly grated)
Action
Preheat your oven to 200 ° C - or as low as your oven is, I know that some ovens can only get up to 93 ° C. Line your baking sheets with parchment paper and place your grids on the floor racks in your oven.


Separate your egg whites from your eggs at room temperature (if it's not room temperature, put your eggs in a glass or bowl of warm tap water for about 5-10 minutes). When separating the egg whites, be sure to put the whites in a clean, dry bowl. Water or debris will affect how well your egg white stiffens into soft peaks.


Place your egg whites in the bowl of your stand mixer, add salt and tartar, and use the whisk attachment on medium speed until soft peaks form (about 1-2 minutes).


Add the sugar to the egg white and slowly pour it into the meringue (you can process your sugar in the food processor by pulsing a few times to get superfine sugar so all of the sugar melts easily). Once all of the sugar is added and mixed well, test the consistency by rubbing between your fingertips to make sure all of the sugar is melted.


Add eggnog and vanilla paste (or extract) and freshly grated nutmeg. Continue mixing at high speed until stiff peaks form and your meringue is smooth and shiny.


Use a piping bag with a large star piping tip or a Ziploc bag (with the corner cut off) and pipe the meringue onto your parchment-lined baking sheets. Leave about 1/2 "between each 1-2 1/1" meringue star.

Place the baking trays on the lower racks in the oven and bake at 1 ° C for 200 hours and 93 minutes. If you need to use a higher baking temperature, reduce the baking time until the outside of the meringue is dry, but no color changes or tans on the ground.


When the meringues feel dry, turn off the oven and let them cool completely in the oven, preferably overnight.


** How to make the 'gingerbread' meringue biscuits shown in the photos with our white eggnog meringue biscuits: Follow all the instructions but increase the vanilla paste (or extract) to 1 teaspoon and replace 1 teaspoon of our homemade Gingerbread seasoning for the 1/4 teaspoon nutmeg.

Nutritional values
Calories: 19kcal | Carbohydrates: 4g | Protein: 1g | Fat: 1g | Saturated fat: 1g | Cholesterol: 1mg | Sodium: 31mg | Potassium: 7mg | Sugar: 4g
---
Be sure to visit our friends and see what they can do with the Christmas seasoning of their choice for the "Spice It Up!" Food advent calendar !!
Loading InLinkz ...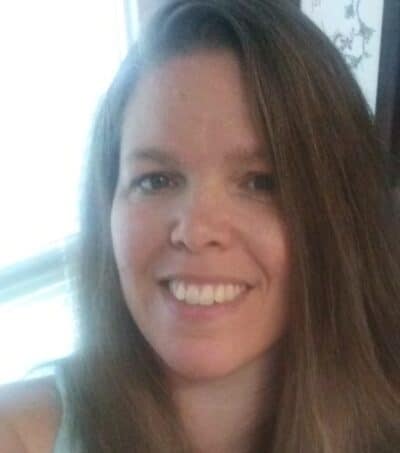 Angela is a home chef who developed a passion for all things cooking and baking in her grandmother's kitchen at a young age. After many years in the food service industry, she now enjoys sharing all of her favorite family recipes and creating a delicious dinner and fantastic dessert recipes here at Bake It With Love!
Filed Under: Christmas, Christmas Cookies & Desserts, Biscuits & Bars, Desserts, Holidays, RecipesTagged With: Baking, Christmas, Christmas Cookies, Cookies, Dessert, Eggnog, Eggnog Meringue Cookies, Food Advent Calendar 2017 - 'Spice It Up!', Gingerbread seasoned , Holidays, meringue, meringue cookies, nutmeg