Is the ISRO exam online or offline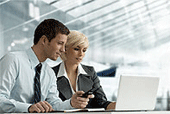 The VQF is the leading, largest and officially recognized self-regulatory organization (hereinafter: "SRO") in accordance with the Federal Act of 10 October 1997 on Combating Money Laundering and Terrorist Financing in the Financial Sector (hereinafter: "AMLA").
Supervisory system in Switzerland in the field of combating money laundering and terrorist financing:
The SRO is organized under private law as an association within the meaning of Art. 60 ff. Of the Swiss Civil Code (ZGB), entered in the commercial register of the Canton of Zug and has the official recognition of the Swiss Financial Market Supervisory Authority (FINMA) as an SRO according to Art. 24 AMLA. The SRO exercises statutory supervisory functions vis-à-vis its members (hereinafter: "SRO member VQF").
The conception of the AMLA (see also a more detailed description of the supervisory system in Switzerland) provides that the financial intermediaries in the so-called "rest of the financial sector" (also known as the parabanking sector) should be able to create organizations that implement the Specify obligations according to the MLA for their area, monitor compliance with the obligations according to the MLA by their members and impose sanctions and measures in the event of violations. The SRO members VQF have a direct contact person through the SRO who is familiar with their branch-specific problems. The SRO is active throughout Switzerland and across all sectors in the entire parabanking sector.
As the oldest and largest SRO in the parabanking sector, the SRO has many years of experienced specialists from all branches of the parabanking sector, carries out periodic reviews of the SRO members VQF, trains the SRO members VQF in matters of the AMLA and also represents the interests of the SRO Members of the VQF in adapting the AMLA and other decrees in the area of ​​financial market supervision. The SRO is officially recognized, regulated and supervised by FINMA, which is why this supervisory system is referred to as (legally and officially) controlled self-regulation.